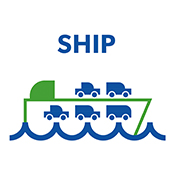 The Maritime & Ports Working Group was created at the beginning of 2008. It is composed of ECG member companies active in the maritime sector, and it also aims to be a platform for discussion open to all actors of the sector (shipping lines, port operators, port authorities, barge operators, OEMs and other associations such as ECSA). The objective of the group is to focus on issues that are specific to this area of operations and jointly identify non-commercial activities that would benefit all ECG members and the industry as a whole in terms of efficiency improvement.
Strategic Objectives:
Increase the participation, especially of ECG members, in the Maritime & Ports Working Group to ensure that it remains a fully representative body and use it to keep the membership fully informed about issues of the day, especially current and impending legislation.
Improve awareness of the specific problems facing the Ro-Ro sector amongst the OEMs as well as the public authorities at all levels.
Co-ordinate the Maritime & Ports Working Group's lobbying and standard setting activities with other associations such as ECSA to make sure that the sector speaks with one voice.
Chairman of the Maritime & Ports Working Group: Bjorn Svenningsen (UECC)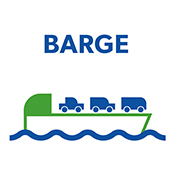 The Maritime & Ports Working Group typically meets about 4 times per year depending on need. These meetings are usually combined with port visits as members have an interest in visiting specific locations and facilities. Meetings can also take place at ECG's offices in Brussels or via webinar if we just need to update members on the latest legislative issues.
If you wish to participate in future meetings or just make sure you receive all related information please contact the Secretariat and ask to be added to our mailing list.